We registered our first litter in 1979 which produced quality working dogs capable of attaining the highest level of working competitions.
In that litter was produced "Alf vom Haus Schair SchH III". Alf was not only a Schutzhund dog but also a certified Search and Rescue dog owned by John Koerner.
The attributes, character and trainability he possessed are still what we strive for today.
We pride ourselves on producing the best available working line German Shepherds. From one of our last litters (the "I" Litter") two males by two years of age have already accomplished advanced titles with Izak vom Haus Schair achieving a "V" (excellent) rating for structure in his German Breed Survey and the titles of BH, AD and IPO I and soon to compete in the IPO II-III. From the same litter Ike vom Haus Schair has completed his BH and will be competing in the next few months in Germany for his IPO I-IPO III with Rienk Heersma and Isabel Schmidt. Other pups from the litter are currently in training or active being loved family members.
At "vom Haus Schair" we ONLY breed females that exhibit:
Representative of the breed standard (not show line)
Outstanding in character
Strength in body and mind
Strong nerves
Superb Working Line Pedigrees
Certified Hips, Elbows and Spine with no disqualifying deformities
Genetically exhibit Full and Calm Grips

Excellent prey, hunt and food drive
Pack drive and correct instincts
Trainability
We accept no major faults in temperament or structure and strive to breed working dogs capable of not only handling extreme situations but capable of being an excellent companion.
Our dogs are primarily sold to working dog homes but also make excellent companions for those that are lovers of the breed.
All of our puppies come with full Health, Hip and Elbow guarantees.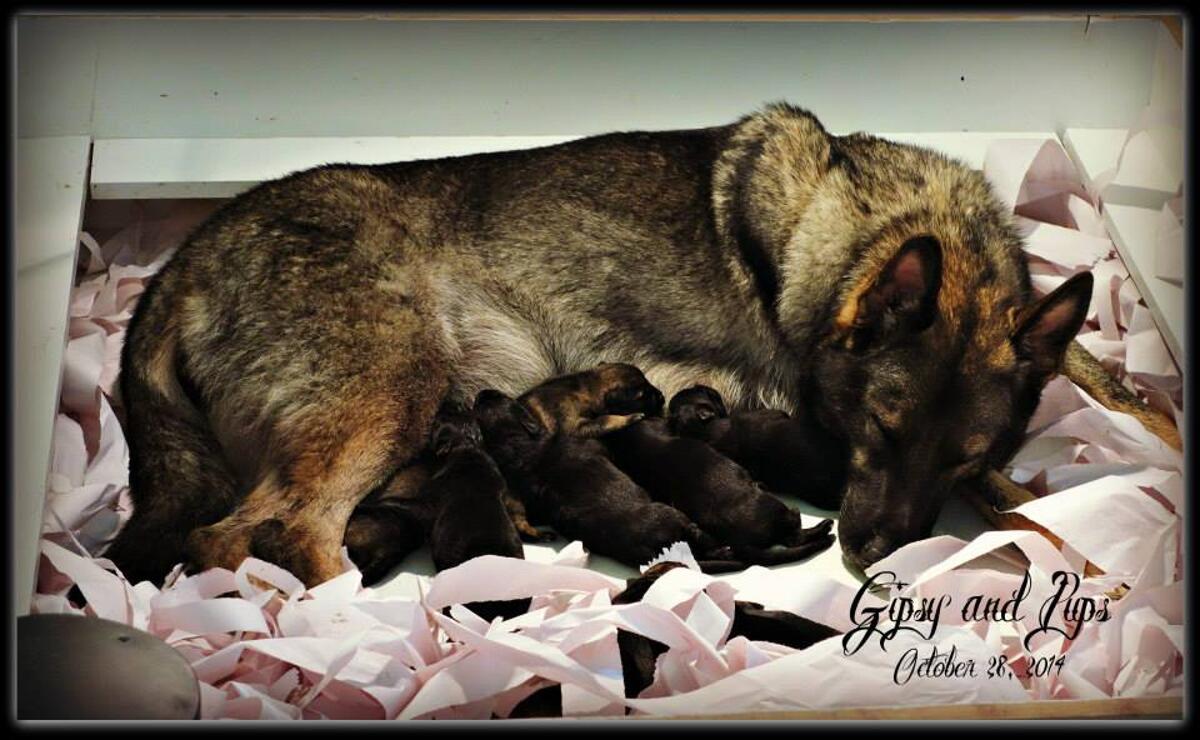 ______________________________________________________