Standing at Stud
SG-Cliff vom Schlossee IPO III Kkl1a for life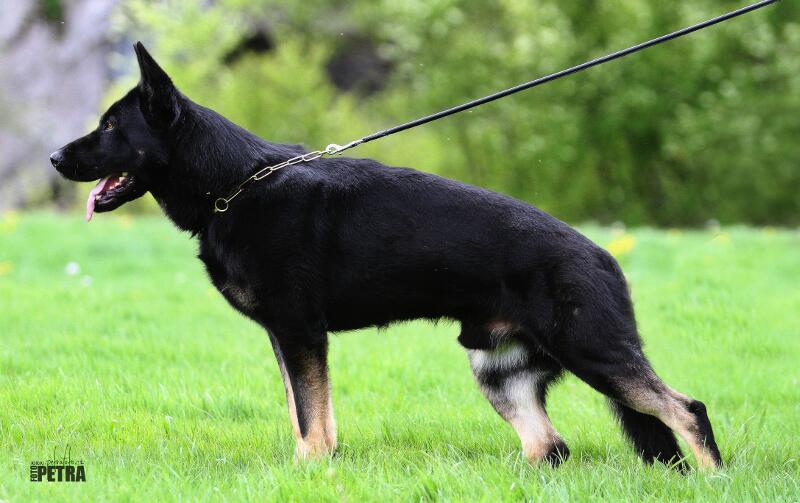 Hi, I'm Cliff. I won the Ladesgruppen and I was 5th in the 2018 German BundesSieger and a WUSV German Team member
I live in Georgia USA now, with Rick Schair,
and I'm standing at stud… Whoo-hoo!
Cliff is the Pride of Our Kennel and is an amazing and truly a once in a lifetime dog!
2018 German WUSV World Team Member!
2018 German BundesSieger 5th Place
2017 Landesgruppen Sieger LG 13
4-time Landesgruppen Competitor
2018 Mehlsack Pokal Champion with 99 in Protection!
He is the last-born son of the Legendary
Sid vom Haus Pixner IPO III Kkl 1a
 with a very strong Dam bloodline as well.  My breeding program has been designed around old foundation blood lines; Cliff is a product of just such breeding.  He is an incredibly balanced dog with high drives, big grips, power and a clear head.  He has lived in the house with two children under the age of six years old and still performed at the highest levels in the biggest competitions.
Cliff was highly used as a stud in Europe and Asia prior to his arrival.
We are incredibly proud and honored to announce his arrival to our home and breeding program.

______________________________________________________
"Atlanta Professional Dog Service LLC, and vom Haus Schair"
We are located in Northeast Georgia in the country an hour north of downtown Atlanta. We are serviced by the Hartsfield's Atlanta International Airport. We have been in business since 1975 training and importing dogs for general obedience, personal protection, tracking, Police and Schutzhund/IPO competition. We have imported several hundred dogs from Europe for our client's enjoyment and usage.
Originally, we were a full-service training facility for pets, competition AKC and Schutzhund dogs (now known as IPO and VPG) as well as many Police and Service dogs. Our owners still compete at the highest levels of Local, Regional, National and International competitions. Very rarely, we will accept Board and Train clients but do offer consultation and limited private lessons.
We pride ourselves on our breeding program, under the kennel name "vom Haus Schair". We have continuously produced German Shepherds pups from European working bloodlines with the highest possible and balanced drives, stability and working ability. Our dogs have proudly served individual owners, members of law enforcement and the competitive working dog community.

Our kennel breeds a limited amount of litters per year maintaining the highest standards as we focus on quality rather than quantity.
All puppies come with full hip, elbow and temperament guarantees.

We registered our first litter in 1979 which produced quality working dogs capable of attaining the highest level of working competitions. In that litter was produced "Alf vom Haus Schair SchH III". Alf was not only a Schutzhund dog but also a certified Search and Rescue dog owned by John Koerner. The attributes, character and trainability he possessed are still what we strive for today.
We pride ourselves on producing the best available working line German Shepherds. From one of our last litters (the "I" Litter") two males by two years of age have already accomplished advanced titles with Izak vom Haus Schair achieving a "V" (excellent) rating for structure in his German Breed Survey and the titles of BH, AD and IPO I and soon to compete in the IPO II-III. From the same litter Ike vom Haus Schair has completed his BH and will be competing in the next few months in Germany for his IPO I-IPO III with Rienk Heersma and Isabel Schmidt. Other pups from the litter are currently in training or active being loved family members.
"vom Haus Schair" continues to endeavor to combine the best in working line temperament with correct structure to produce the finest offspring.