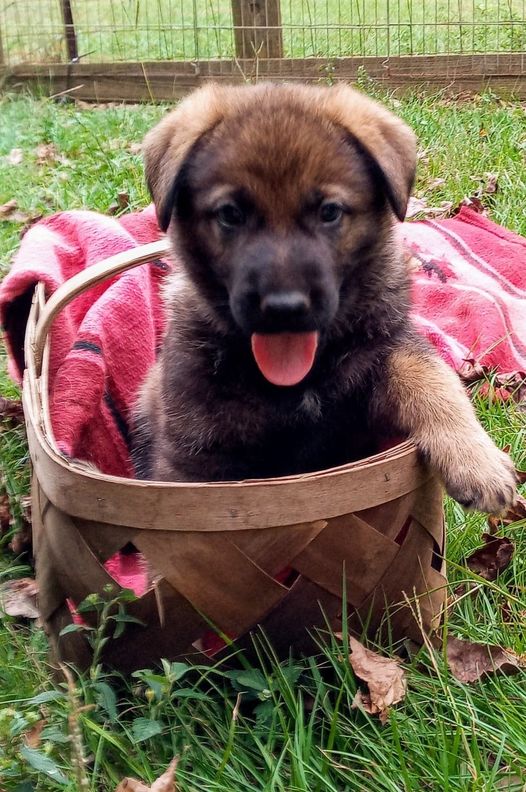 Puppies expected mid-April 2021
SG-Cliff vom Schlossee IPO III Kkl1a for life X Akilah im Zeichen des Phoenix "Gisela"
UPDATE Feb 12th, 2021 –​
This is a repeat breeding as the last litter produced phenomenal pups. All of them are in working environments and excelling in all phases.
We are excited about this litter and the consistency in type that will be produced. We expect Sable and Bi-Color Pups.
We are now taking reservations on this litter. Do not miss out!

______________________________________________________
SIRE:
SG-Cliff vom Schlossee IPO III Kkl1a for life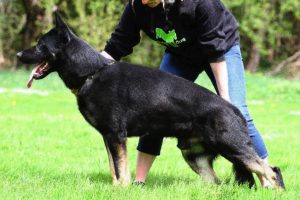 2018 German WUSV World Team Member!
2018 German BundesSieger 5th Place
2017 Landesgruppen Sieger LG 13
4-time Landesgruppen Competitor
2018 Mehlsack Pokal Champion with 99 in Protection!
DOB: March 29, 2012
Color: Bi color
Height/Weight: 65 cm/88 lbs. in working condition.
Result: Kkl-1a
HD-ZW: 69
Show score: SG
Health results: HD/ ED Normal
DM: N/N

Cliff is the last-born son of the Legendary Sid vom Haus Pixner IPO III Kkl 1a with very strong Dam bloodline as well. He is an incredibly balanced dog with high drives, big grips, power and a clear head. He has lived in the house with two children under the age of six years old and still performed at the highest levels on the biggest competitions.
DAM:
Akilah im Zeichen des Phoenix "Gisela"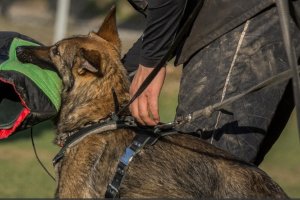 DOB: 22.06.2016 (4 Years, 2 Months)
Weight: 75 lbs.
Pedigree #: VDH/SZ 2327565
Breeders' Association: SV
Show score: SG
Performance Titles: AD, BH
Health results: HD Normal/ED Normal
Gisela is an amazing competition quality female. She is a natural tracker, has super firm and always full genetic grips comes like a freight train and is a happy high drive obedience dog. She has no handler aggression and is a joy to be with. She obtained her BH prior to leaving Germany and will be continuing on to her advanced titles this coming year after her first litter.
She comes from an amazing bloodline that goes extremely well with our Stud Dog Cliff vom Schlossee
Gisela's sire is V- Pike del Lupo Nero IPO3 Kkl1a for Life. Pike is a fantastic working dog and also one of the most highly sought-after studs in the world. I am fortunate to have a daughter of his in Gisela. Pike is a product of the famous "Buster X Bandit" cross breeding in Germany.
I am very proud to have been able to acquire Gisela last year in Germany. Gisela is co-owned with out close friend Carol Love-Moore
Gisela's dam is SG- Anouk vom Wolfsroth IPO3 Kkl1a for Life. Gisela is a granddaughter of the well-known and super producer Leon von der Staatsmacht Sch3 Kkl1a. Leon is a son of one of my favorite foundation dogs that is used in almost all our breeding's being Asko v.d. Lutter IPO3. Her other Grandfather on her mothers' side is Cliff's father the famous Sid vom Haus Pixner. This is why she was purchased to breed to Cliff and Linebreed on Asko and Sid.

______________________________________________________